Ferret and Accredo help Normans reduce AP administration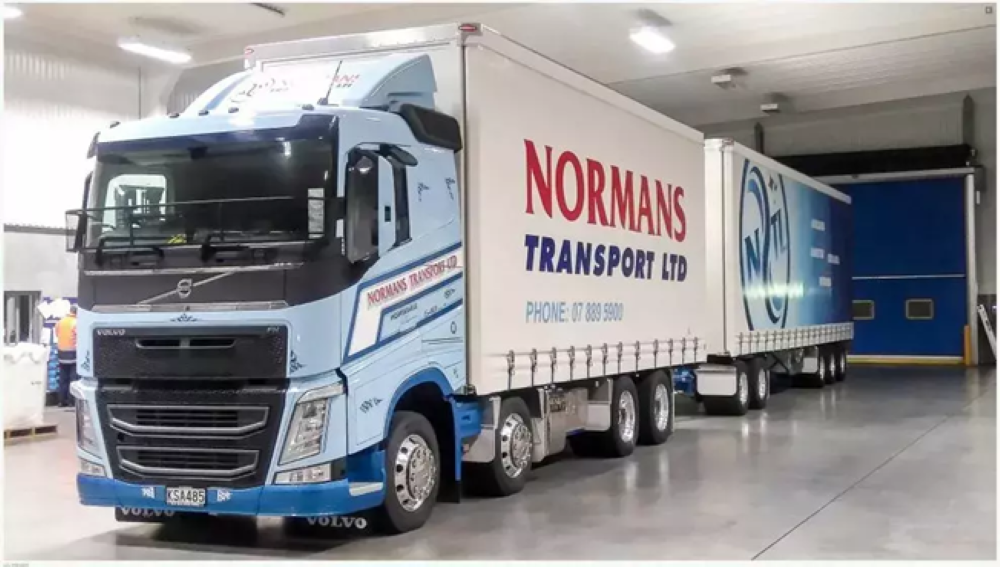 Sep 20, 2022
Long-standing Accredo customer freight transport and storage company, Normans, is steadily modernising its IT systems and business processes to manage growth and simplify operations. One of its crucial recent improvements is adding the accounts payable (AP) invoicing solution from Ferret Software (Ferret) to its Accredo system.
Normans was one of the first customers to onboard Ferret's DragItIn Accredo add-on. The company's Finance Team Leader, Elaine Meeke, says it saves the company a considerable amount of administration time.
"We used to have one person devoted to getting invoices entered into Accredo. With more than 500 invoices a month, it was a very labour-intensive data entry job."
With an efficiency drive underway at the company, Meeke says automating the input of AP invoices seemed a logical way forward.
"We were introduced to Ferret by our Accredo support people at Solve Consultants. They have always provided excellent service and advice, which gave us additional reassurance when deciding to go ahead."
The New Zealand-owned, family-run business is a fixture on the roads around the Auckland, Hamilton and Mt Maunganui regions. It has grown to a 75-strong headcount and runs over 40 freight trucks of varying capacities. It also operates two transitional storage facilities, at sites in Hamilton and its head office in Morrinsville, approved by the Ministry of Primary Industries for food-grade products.
The Ferret Accredo AP add-on was developed with the help of Accredo, its dealers and customers. Its key role is automatically extracting and pushing AP invoice data directly into the Accredo system.
Nick Stuart, Marketing Manager at Ferret, says the software avoids the paper-intensive business of entering invoices that arrive by email.
"Instead of someone having to print it out, get it approved and key the details into Accredo, DragItIn does it automatically. There is no data entry and no need to upload the invoice manually into Accredo."
But, he says, that is just the basic functionality. The true power of the AP add-on is that it can match line items in an invoice to existing purchase orders already sitting in Accredo.
"Some invoices may have scores of line items, and matching each to the purchase order could take hours," says Stuart.
The software has a tab within Accredo's Navigator Menu. Ferret also provides customers with a portal where they can assign invoices to managers for review and approval before they are imported into Accredo.
"The software also carries across the approver's name and any notes against it. In addition, it provides automated bank account number validation between the invoice and the creditor in Accredo and warns of duplicate invoices."
Ferret Software now has more than 50 Accredo customers using the solution.
"It has saved us considerable time," says Meeke. "We still have the same person overseeing the invoice upload, but most of her duties are now spent doing much higher value work within the business. The data entry aspect of the role has been vastly reduced."
Meeke says Ferret provided excellent service, making the entire process straightforward. "It has been a great fit for our company and has enabled us to maximise efficiency."
As the company has matured, she says, the Accredo accounting software has grown with it. "We now operate a significant number of Accredo modules that help us to improve and streamline our business processes. The software is very adaptable, and as our needs become more complex, we can change the system to suit.
"We are continually looking at ways to improve things," says Meeke. "We adopt new technology that makes sense—such as running more applications in the cloud. With Accredo and Ferret, we have software that helps us automate and simplify the way we operate, and with Solve Consultants, we have great local support to help us on our journey."
« Back to articles