Alliances
Accredo integrates with a range of payroll, reporting, mobile and e-commerce application providers.
---
Ferret Software's data extraction service is a cloud-based solution that automates manual data entry and streamlines the processes and authorisation of accounts payable invoices.
Ferret has created software integrations for a number of Accredo customers, tailoring the solution to meet each customer's specific needs. Automated data extraction helps eliminate data entry error, reduces labour costs and provides faster access to financial data.
For more information, please visit our website, or contact Andrew Storm, tel 021 0258 9992.

---
Acumen Online is a New Zealand-based company that specialises in online/website software solutions. It works with a wide range of companies using Accredo, delivering both 'out of the box' and customised integrated website solutions.
Acumen Online provides clients with B2B and/or B2C websites that fully integrate with Accredo.
Acumen websites are rich in functionality to drive online business growth. Acumen customers can place orders on the website and also pay online or have purchases charged to their accounts. All product details and prices are pulled from Accredo and shown on the website so any product or price changes will instantly display online.
Acumen's customers can review their previous order history and see latest invoices owing. All orders placed on the website will be pushed into Accredo, eliminating manual order entry. All Acumen websites are fully responsive, allowing customers to access and work on their website from any mobile device.
To learn more about Acumen Online please visit our website.

---
Empower is labour productivity software. The Empower Workshop Productivity & Scheduling Software App meets all the specific needs of engineers and other manufacturing. The substantial majority of Empower's clients secure a 20% to 40%+ reduction in job times, resulting in a 20% to 40%+ reduction in labour cost on jobs.
Empower has been continuously developed from 250 engineering and manufacturing client requests over 19 years. One hundred percent of Empower's engineering and manufacturing clients manufacture one-off products or projects - where every job is different from the last.
Empower uses tablets or touch screens on the workshop floor for workshop staff to access their job lists and start and finish each job. It schedules and assigns tasks to workshop staff and has over 50 live production and productivity screens and over 150 live reports on key factory performance indicators including job cost, individual workshop staff productivity, work centre and factory productivity, job status, job profit, and workflow.
Empower's key screens are presented on 50 inch TV screens on office walls and workshop floor walls - for real-time production and productivity reporting continuously throughout the day.
Integrated with Accredo accounting software, Empower Software provides one, seamless software business solution. Empower supports over 250 engineering and manufacturing clients throughout Australia, New Zealand, UK, Canada, US and the Philippines. Pricing is a low-cost subscription.
View the Empower website to see Empower's 32 engineering and manufacturing industry groups and Empower's 24 deliverables.
Contact Sean O'Sullivan, Founding Director Empower Software +64 27 228 4211 - for pricing, an information pack, trial software and a Zoom demonstration.

---
integraSell, a product developed by Native Software Limited, allows Accredo customers to establish simple and affordable e-commerce functionality on their websites.
Designed to integrate directly with Accredo business software, integraSell enables businesses to promote products and securely conduct transactions with trade or retail customers online at any time, in any location.
Flexible enough to fit the requirements of a wide range of organisations, integraSell lets businesses easily post and update price and stock information, and maintain full order histories and customer details.
integraSell can upload product details and download sales information directly from Accredo and provides for automatic entry into Accredo for up-to-the-minute sales transaction processing.
For more information please contact your QSP or contact Native Software directly at info@nativesoftware.co.nz or (09) 376 7132.

---
OneNet is a pioneer and New Zealand market leader in cloud computing. OneNet specialises in delivering software applications to its clients and securely storing their business data in the cloud.

OneNet markets its cloud computing services directly as well as through a network of authorised OneNet Reseller Business Partners. Virtually any software, including custom-written applications and an entire portfolio of desktop applications, may be delivered by OneNet as a service.

We work with your existing Accredo partners to deliver a robust and reliable cloud service.

---
Opmetrix CRM transforms the way your field teams service and sell to your customers. Opmetrix CRM is specifically designed for sales and merchandising teams to improve productivity, increase efficiency and maximise field performance. With Opmetrix CRM the field team can instantly see their call cycle for the day, optimise their daily plan based on traffic and route conditions and record their work hours.

Once in store, Opmetrix CRM has everything in the one app to complete the perfect store call. You can record call notes, update contacts, attach store photos and complete surveys audits and tasks to build history and analysis of every customer visited. Accredo scripting makes integration straightforward and many Accredo resellers know Opmetrix well. Find out more by viewing our Opmetrix at a Glance video.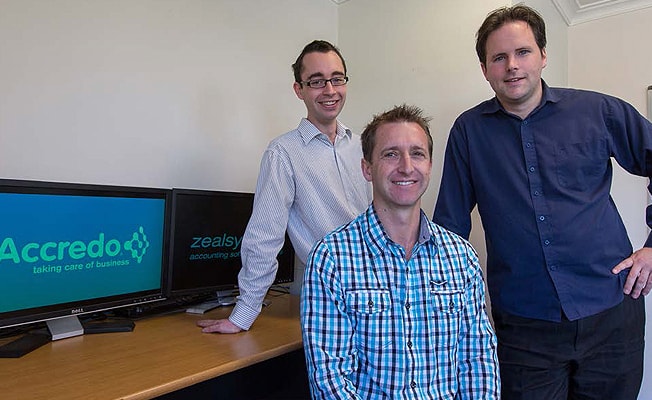 Jason Weaver supports Accredo because the software allows him to introduce new ways of doing things for his customers. Read more.
Jason Weaver supports Accredo because the software allows him to introduce new ways of doing things for his customers. Read more.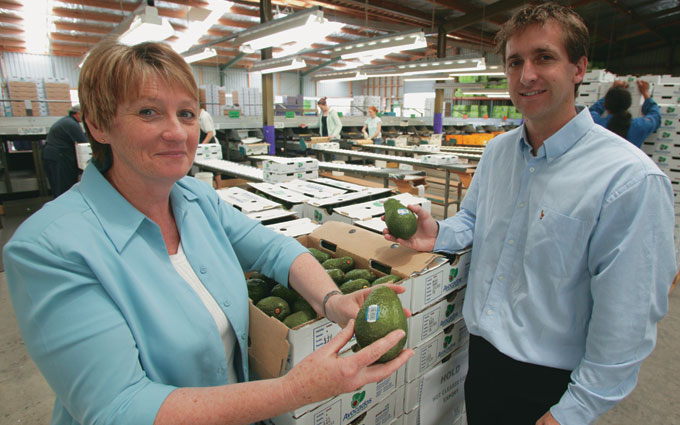 Accredo software is sold through our New Zealand-wide network of partners, who we like to call Qualified Support People (QSPs).
Accredo software is sold through our New Zealand-wide network of partners, who we like to call Qualified Support People (QSPs).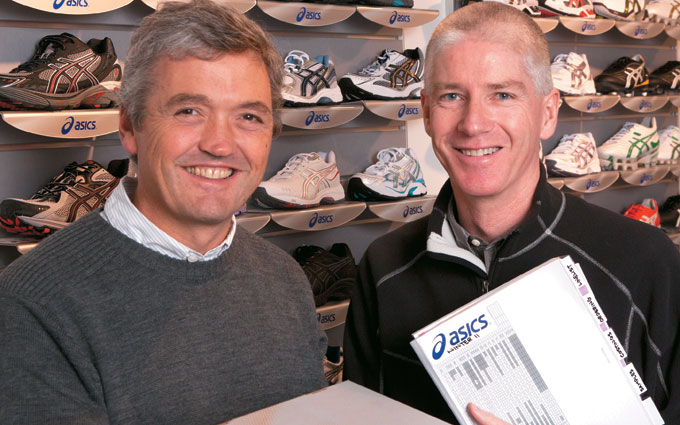 View the full list of current Accredo customers.
View the full list of current Accredo customers.